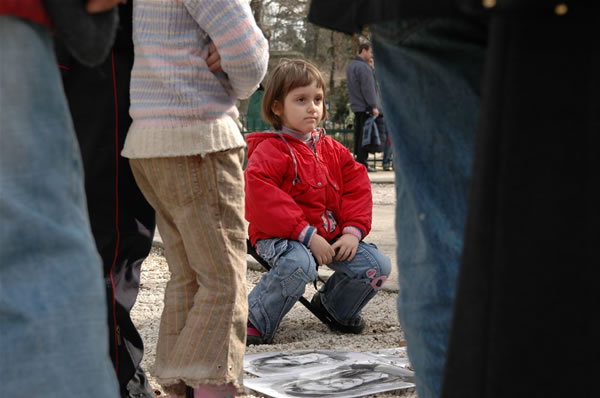 First days of spring in Bucharest … It is for real now: soft warm breeze, sunny day all day with temperatures of 15 – 18 Celsius degrees and going up.
So I went to the park like many others and met this painter who draws portraits of people on the street for a living.
This little girl's one should come up pretty well because she is absolutely superb!