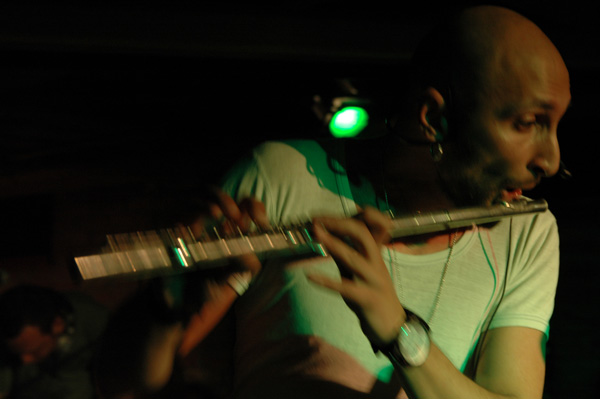 Mandela. He plays in one of the most spectacular Romanian bands – Sensor.
No compromises, always bringing something of great novelty, no musical boundaries and huge energy – that's how I see them. You'll have to listen to their record – Lands – to see how far and easy they go …
This spring the group celebrated 7 years of existence, and I was there – in Club Prometheus.